News & Events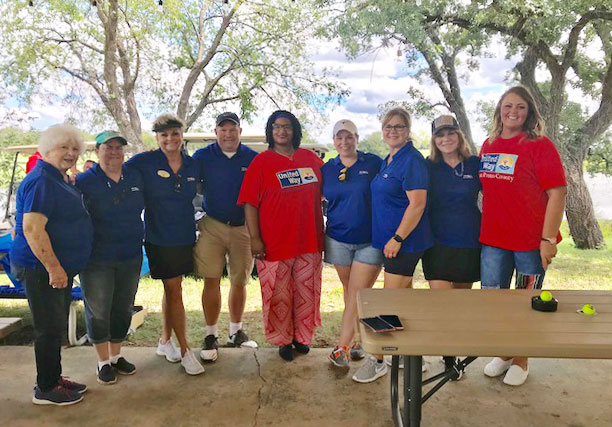 We are so pleased with the success of our golf tournament. It was held September 15th at the Holiday Hills Country Club. Many thanks to all of the sponsors and players. Our hope is that this will become an annual event.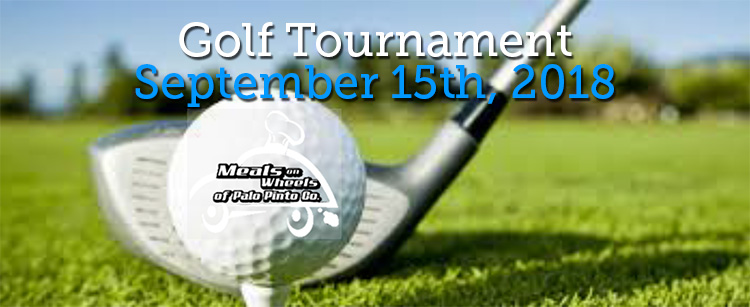 CALLING ALL GOLFERS!
Join us for our golf tournament on Sept. 15th, 2018 at Holiday Hills in Mineral Wells!
Come out and support Meals on Wheels of Palo Pinto County while enjoying golf, games and lunch!
To enter the 4 person scramble call our office at 940-325-7919
or complete the

registration form.
The cost is $75 person/$300 per team ($275 if paid before Sept. 8th).
For sponsorship opportunities contact Clint Myrick at 940-328-2631.
See this event on our Facebook page!
Starting February 20, 2018, we are adding a new Congregate Meal Site at Mineral Wells Center of Life.
On Tuesdays, from 11:30 am to 1:00 pm, we are serving hot nutritious meals to active seniors who qualify.
Here's a list of the qualifications:
Everything included in the meal must be served and consumed at the site. Food cannot be taken "to go."
Participants must complete all necessary paperwork PRIOR to receiving meals.
Participants must be age 60+ to be eligible (or have a participating spouse over 60).
Meals are free to those who have completed paperwork and who qualify.
Congregate attendees must abide by all rules and regulations of the Mineral Wells Center of Life.
Meals on Wheels of Palo Pinto County has the right to refuse meals to anyone - specifically those who do not meet the criteria listed above.
Extra meals (if there are any available at the site) can be purchased by people who are not participating in the program for a cost of $4 per meal.
Please contact Meals on Wheels of Palo Pinto County if you have questions or concerns.
Many thanks to Ms. Fade and the Audio Video Production students from Mineral Wells High School for creating this wonderful video promoting Meals on Wheels of Palo Pinto County!